JOIN US FOR IN-PERSON WORSHIP!
WHAT CAN YOU EXPECT?
The moment you enter the church parking area, you will be welcomed by a team ready to assist you in parking! Just a short distance from our parking area, our doors will be open wide for you by greeters excited to see you and eager to help find you and your family's way to your seats. During each service kids activities are provided in the Assembly Kids Wing for infants through 5th grade! Assembly Kid's check-in hosts and team are ready for you.
Services are typically a little over an hour and consist of dynamic worship, inspiring and life-changing messages and a time of prayer! We can't wait to meet you in person!
Sundays in-person gatherings: Assembly Traditional 8:30am
Contemporary Services 10 & 11:30am
Sundays online 10am via Church Online tab in menu or Facebook.
Wednesday Mid-Week Meetups for all ages 6:30-7:30pm
MEET OUR PASTORS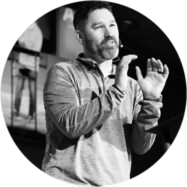 Pastor Trent and Charissa Morgan have a long history in the Sebring area and specifically Assembly Ch
urch where they have been lead pastors for over 7 years. Charissa grew up attending church in the very building they now minister in each week. Pastor Tre
nt and Cha
rissa met as teenagers during a series of special services Trent and his family hosted as a traveling singing group and revivalist. Several years later they were married at the very place Pastor Trent now shares the good news of the gospel! After 20 years of ministry together, God called this couple back to where it all started. Trent and Charissa have three children, Autumn, Kole and Skyler. Each are heavily involved in
the vision and purpose God has given this local church body. Their oldest daughter,

Autumn, and husband JJ Sawyer recently added two new additions to the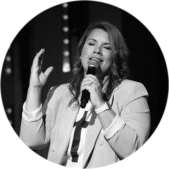 family…twin girls! Pastor Trent, Charissa and their family are honored to serve the Highlands County community and have a heart for

creating a place for people to come find hope in Jesus Christ!
Pastors Trent and Charissa both serve in district roles for the Peninsular Florida Assemblies of God and love being a part of the church at large come together to share the gospel beyond the wall of the church to the community.
OUR BELIEFS
Assembly Church is an Assemblies of God Congregation. Our church organization is founded on the Bible, which is the infallible Word of God. Assembly Church shares the 16 fundamental truths and core doctrines of the Assemblies of God Organization we are affiliated with. We are blessed to be a part of a global ministry that believes in the full gospel and is fulfilling the great commission to make followers of Jesus. Click below to view our fundamental truths and doctrines.
There are groups for the whole family!
OUTREACH
Join the Food Bag Team providing food to those in need throughout our community! Once a month this group meets to packs care bags for the food insecure. These bags are distributed weekly from our church campus to those in need. This group also hosts disaster response distributions for our community as provided by Convoy of Hope as well as takes trips to respond to areas that need help with disaster relief. Contact our church office via email to get connected!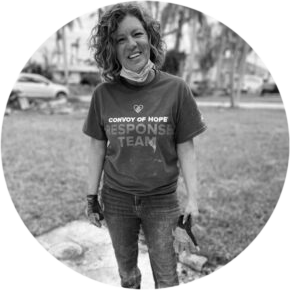 STUDENTS
Assembly Youth is a place where middle school and high school students can experience God's presence through powerful worship and relevant messages! There is no shortage of excitement during game time and activities! God is transforming these students in epic ways. Summer camp and Fall conference is the highlight events of our student's year! Pastor David and Kaitlyn Brown and the youth team are excited to connect with your student! Youth meetups happen every Wednesday.
dbrown.aclife@gmail.com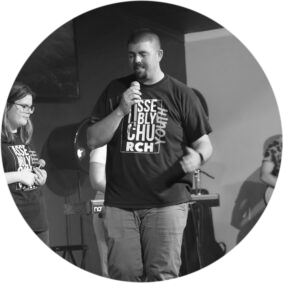 CHILDREN
Assembly Kids is a fun-filled opportunity for children to grow in God's grace and love through bible stories, object lessons, creative songs, and more! There are classes for kids of all ages ranging from infants to elementary school kids every Sunday and Wednesday in the children's wing. Summer camp is the greatest experience and opportunity for our kids each year! Emily Brouwer and the rest of the kids team can't wait to meet you in the kids check in area! Don't miss a beat! ebrouwer.aclife@gmail.com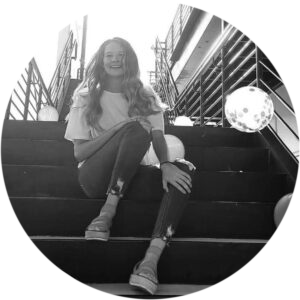 WOMEN
Assembly Women get together throughout the year through small groups, monthly luncheons, events, and our yearly ladies conferences. Assembly Women are on the move, growing together in God's grace! We would love to connect with you. Join us on Wednesdays for ladies group or our next Sister-Friends event! Pastor Charissa is passionate about empowering women to be godly leaders and would love to hear from you.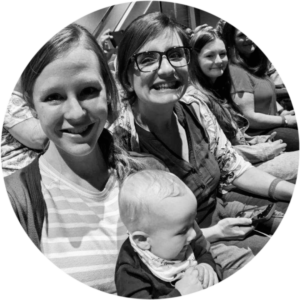 MEN
Assembly Men get together throughout the year through small groups, bible studies, events, and conferences. AC Men are stepping up by becoming more like Christ in word and action. Weekly bible studies are a great way for you to connect and grow in Jesus during these mid-week meetups. Our campus Connect Wall has the latest detail and sign ups for upcoming events. You can also email for more details!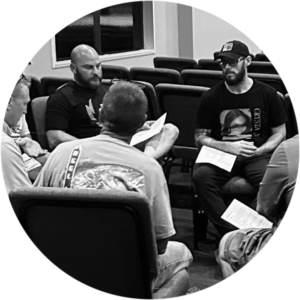 SENIORS
JOY…Just Older Youth is the senior adult group of Assembly Church! Connect for lunch, music and an encouraging word during monthly gatherings in the church activity center. Join in on the various group outings as well! Pastor Johnny loves to stay in contact with our joy community. This group is the friendliest bunch you'll find! Pastor Johnny & Sandy Bryant can't wait to personal meet you. Contact our Joy leaders at
jbryant.aclife@gmail.com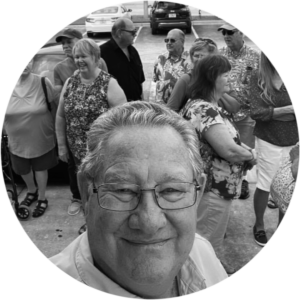 YOUNG
ADULTS
You're invited to connect with college/career and young adults with littles for monthly meetups that are unforgettable! Everything from color parties, to picnics and pickleball to friendsgiving is what you can look forward to with this group! Engaging with Assembly YA group couldn't get more easy. Just check out the church app under the signups tab to see when and where the next event will be! Group leads, JJ & Autumn Sawyer would love to connect with you.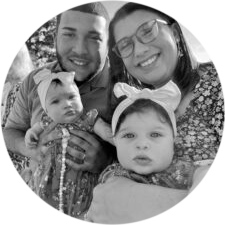 PRAYER
MEETUPS
At Assembly Church, we recognize the engine to everything we do for God is powered by prayer. There are three prayer opportunities every week for you to engage in seeking the Lord corporately. Sunday mornings at 9:30am, Prayer20 pre-service prayer time takes place for twenty minutes. Mondays, Mom's in Prayer meets in the sanctuary at 6:30pm. Intercessory prayer takes place on Thursdays at 10am in the sanctuary as well. Everyone is welcome to attend.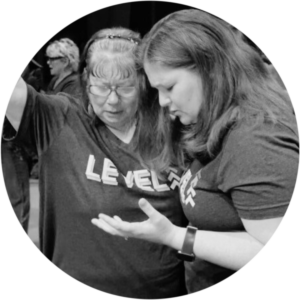 WORSHIP
MEDIA
Worship is a key aspect to Assembly Church services. We love all styles of worship and provide an opportunity for you to engage in praise and worship to our Lord during our Traditional and Contemporary services. Assembly Church Worship lead, Tyler Jackson, is an anointed singer and musician who leads the team with excellence and with a central focus of keeping Jesus the center of it all! If you have a gifting to lead worship or are an experienced musician, Tyler would love to meet you.
assembly.aclife@gmail.com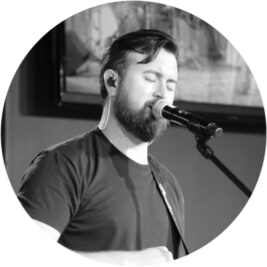 We exist to make Jesus known.
FAITH
Assembly Church believes that advancing God's Kingdom doesn't come through new ways of doing church, but through the ancient way — faithful preaching and contextualizing the unchanging gospel within a changing culture. Assembly Church teaches faith in Jesus Christ, God's only Son, as the only way to eternal life.
FELLOWSHIP
Our church is a place where you will feel welcomed as soon as you walk in the door! We are a family of believers growing together in God's love. There are many ways for you to connect. Weekly worship services are every Sunday at 8:30am, 10:00 & 11:30am and Wednesday evenings from 6:30-7:30pm, Kids and Youth and Men's and Women's small groups.
OUTREACH
The heart of Assembly Church is to see our community, nation, and world know God's love as we become "Jesus with skin" to others. There are many opportunities for you to get involved in Assembly Church outreaches. We have a wonderful team and there is always room for more! We are striving to do our part to make a difference!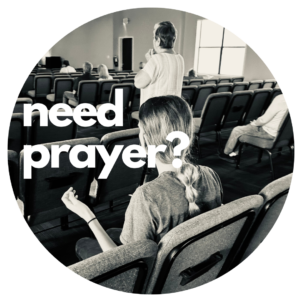 We count it a privilege to pray for you! Please click the link below and send us your prayer needs. Our prayer team is committed to praying for your prayer requests daily! You may also request to be put on our prayer list. Our church family prays over these needs throughout the week. We are believing with you for your need to be met! Pastor Trent
Address: 4301 Kenilworth Blvd.